Tracking the basket on Aliexpress.
Usually track is created for each product separately, but if you plan to track only price for goods, you should create one track for all goods in this case. To demonstrate it visually we add on Aliexpress some goods in basket and create one multitrack. Add new block for tracking with button (+).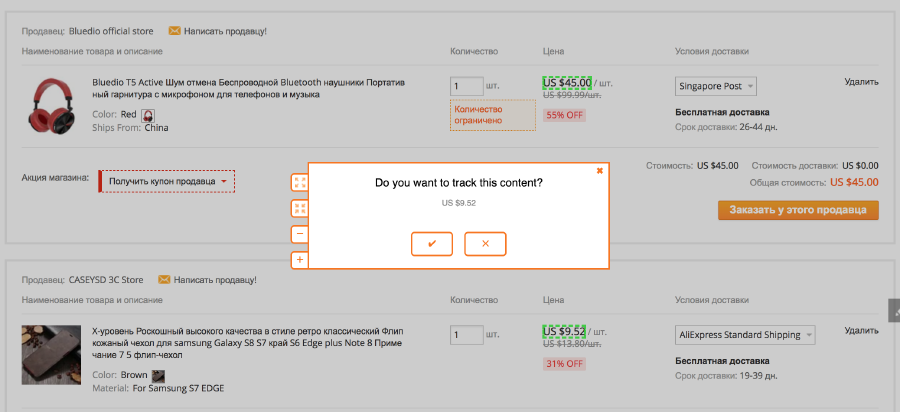 We will get one track as a result, where will be all goods. Each goods have its own history of changes and filters.

When changes will be even in one tracking block, track will up in list of tracking and will be highlighted in color.

Have successful tracking on Aliexpress!