The most comfortable method of tracking the release of new series on LostFilm
Today www.imdb.com site counts hundred thousand users and regular makes them happy with new release of favourite serials. There is no need to monitor the release of new series on site several times per day. New browser expansion Otsledit will automatically track updates, and when new series of your favourite serial will appear on site, will send you notification about it. The expansion is free and doesn't need the registration, allows to track any number of release with concrete translation and planned series in season, change the settings of created tracks, add and delete information.
How do the expansion work
On example of step-by-step actions we will know how to create track quickly and comfortable. On main page of Otsledit push the button "Settle the browser expansion", after that according mark will appear on toolbar. And now let's create the track.
1. Go to www.imdb.com and input in searching line the name of serial, for example "Taboo".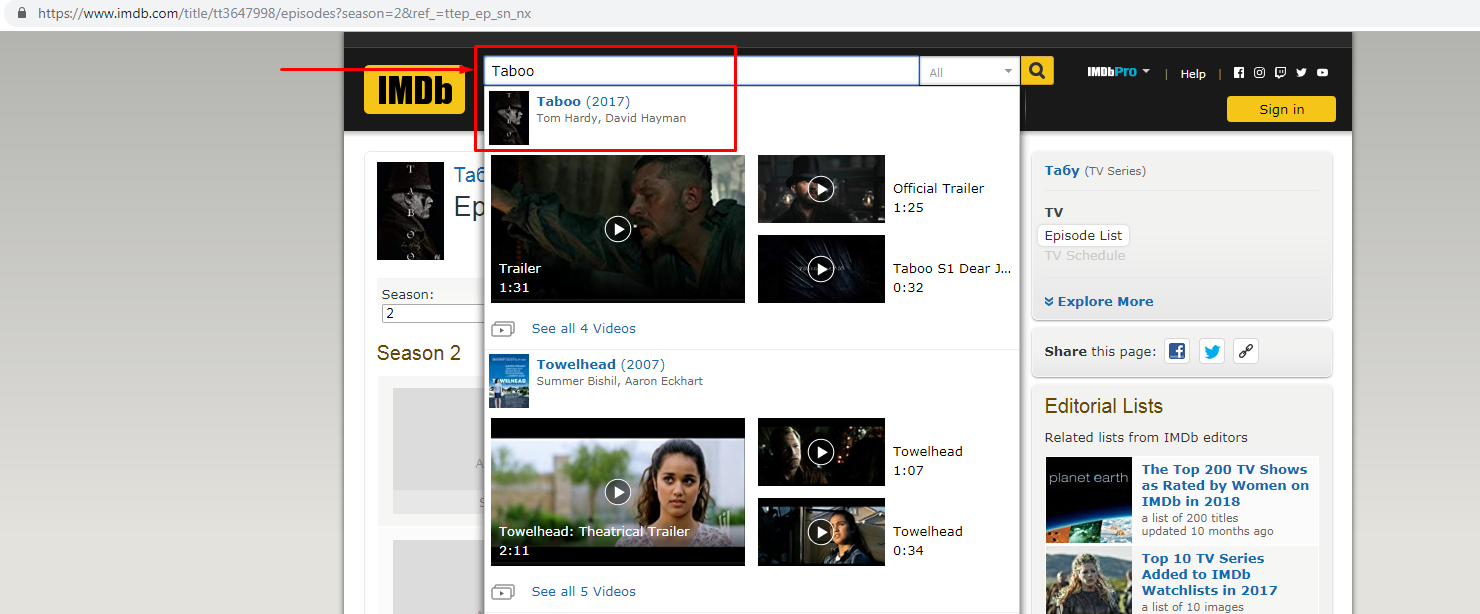 2. Push the icon Otsledit and click "Create track".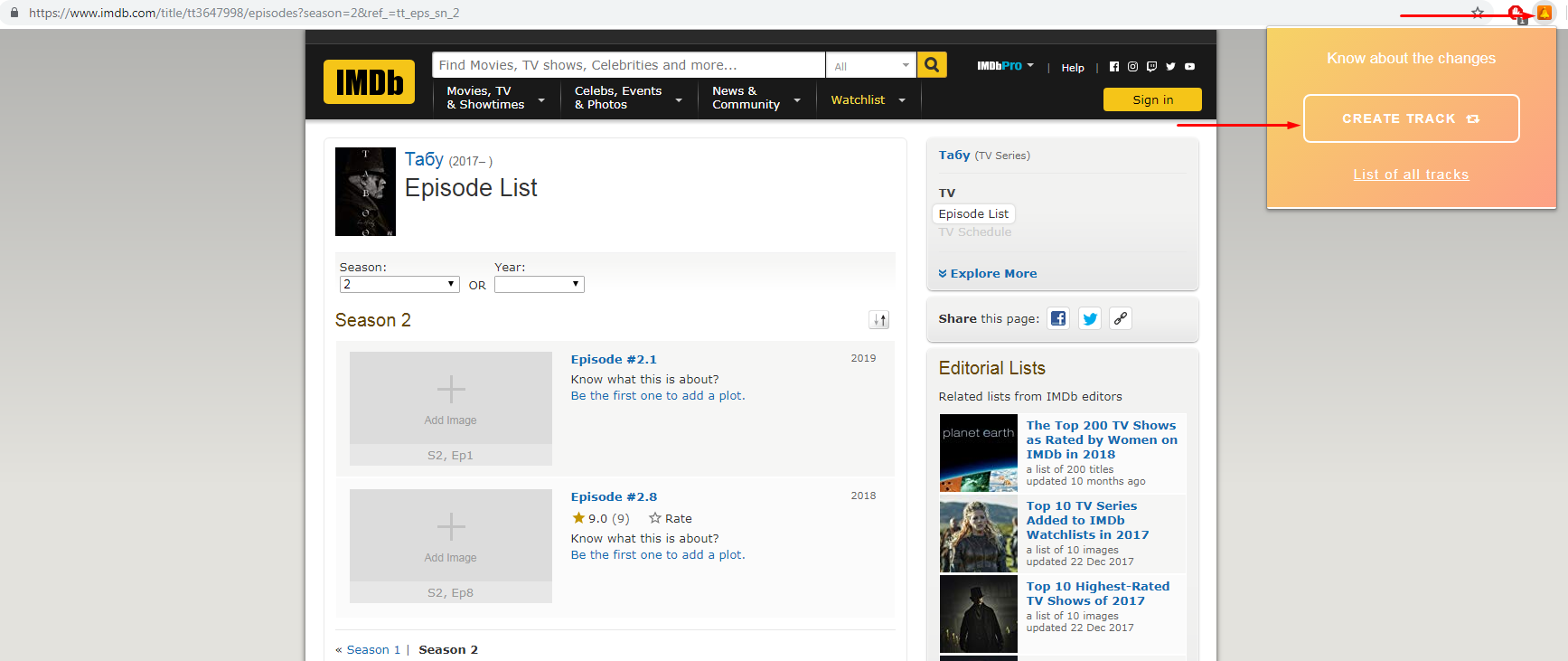 3. Point the block of series release until green frame will appear and click it, push the check mark in appeared modal window - that will confirm further tracking of changes of these basic data.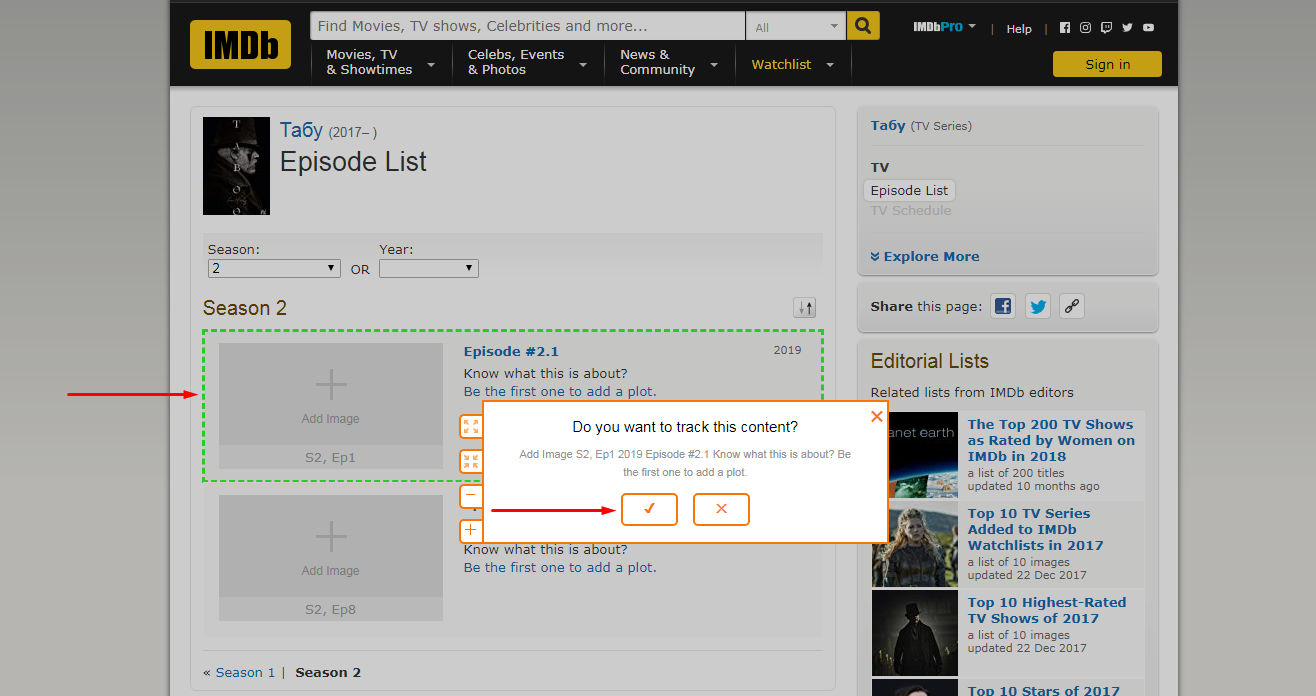 4. Our track is created automatically, we can see the history of date release changes when we go to the list of trackings and also set the comfortable time interval for getting notifications in our browser and use individual settings.

5. When the date of new series will appear we will get such notification in our browser and will look expected series one of the first.
Have a good watching!