Make track on main slider of GearBest
In big internet stores discounts on whole sections are usually published on sliders on main page of site. Otsledit tracks pictures perfectly. Review the creation of track on example of GearBest. Go to site and create the track.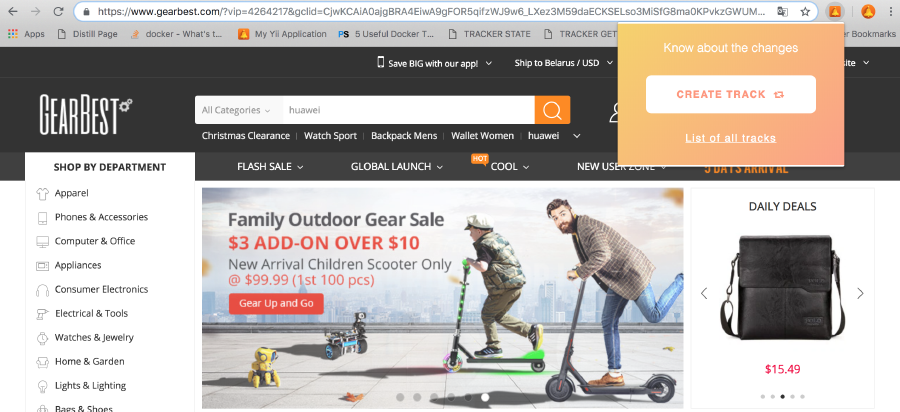 Direct the cursor on slider and select the picture.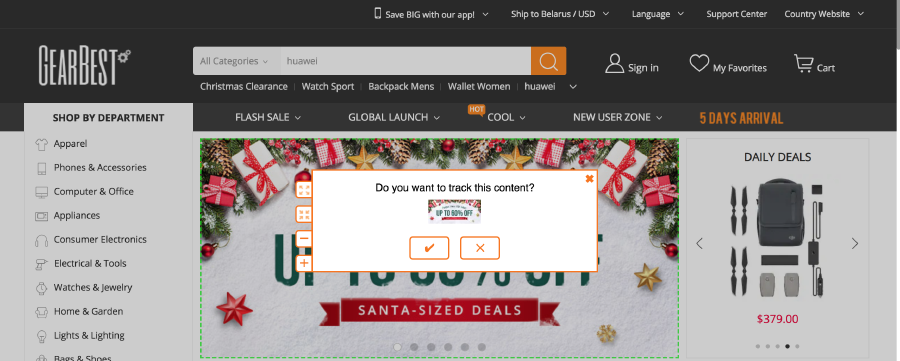 You can save current track with one picture and can create multitrack, full it with additional pictures from slider. Push (+), wait when next picture will appear and add it. So, three pictures can be added. Save all and go to watchlist.

As a result, we will have such track. When new banner will appear in slider, notification will come. Have successful tracking on GearBest!