To get new game in its release day and know first about discount - this is the dream of each gamer. Steam is more popular and comfortable resource for buying the games for PC. You don't need to monitor manually weekend discounts, everyday and mass sales. Free browser expansion Otsledit will do all work for you! With its help you will know what games with discounts in Steam you can buy right now, when sales take place, track the change in price and get notifications with information about low cost. The expansion can offer:
tracking prices of any kind of games;
quick refresh of status of tracking game;
full history of price change;
opportunity to add any number of tracks;
free using and lack of registration.
How to know about discount on game in Steam: step-by-step instruction
You need to be registered user on site to get games in Steam with discount. Beginners should create login and password, point email address for activation of account and further confirming of all actions. It's enough to click the button on main page of Otsledit for installation of expansion in browser. After that go to next actions:
1. Add necessary goods to basket.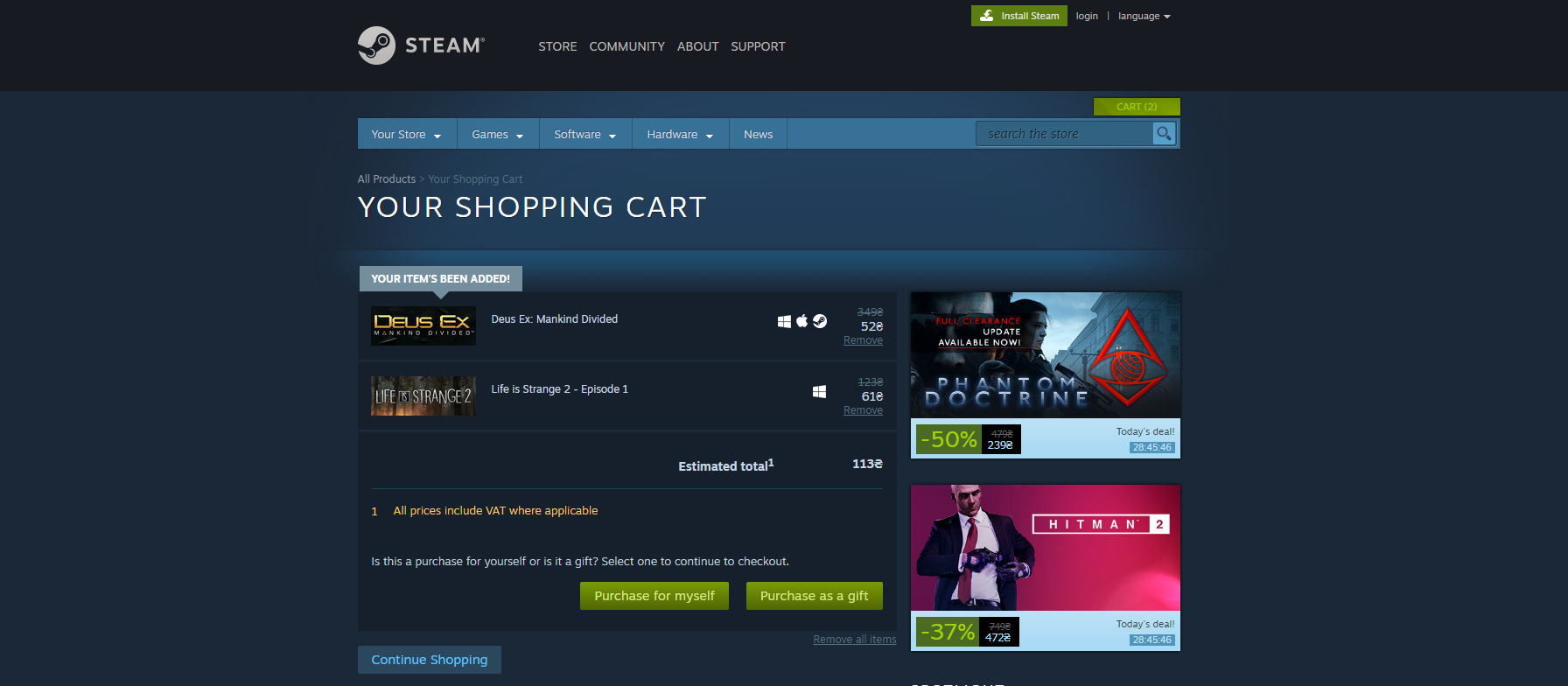 2. Push the icon Otsledit on toolbar and click "Create track" in appeared window.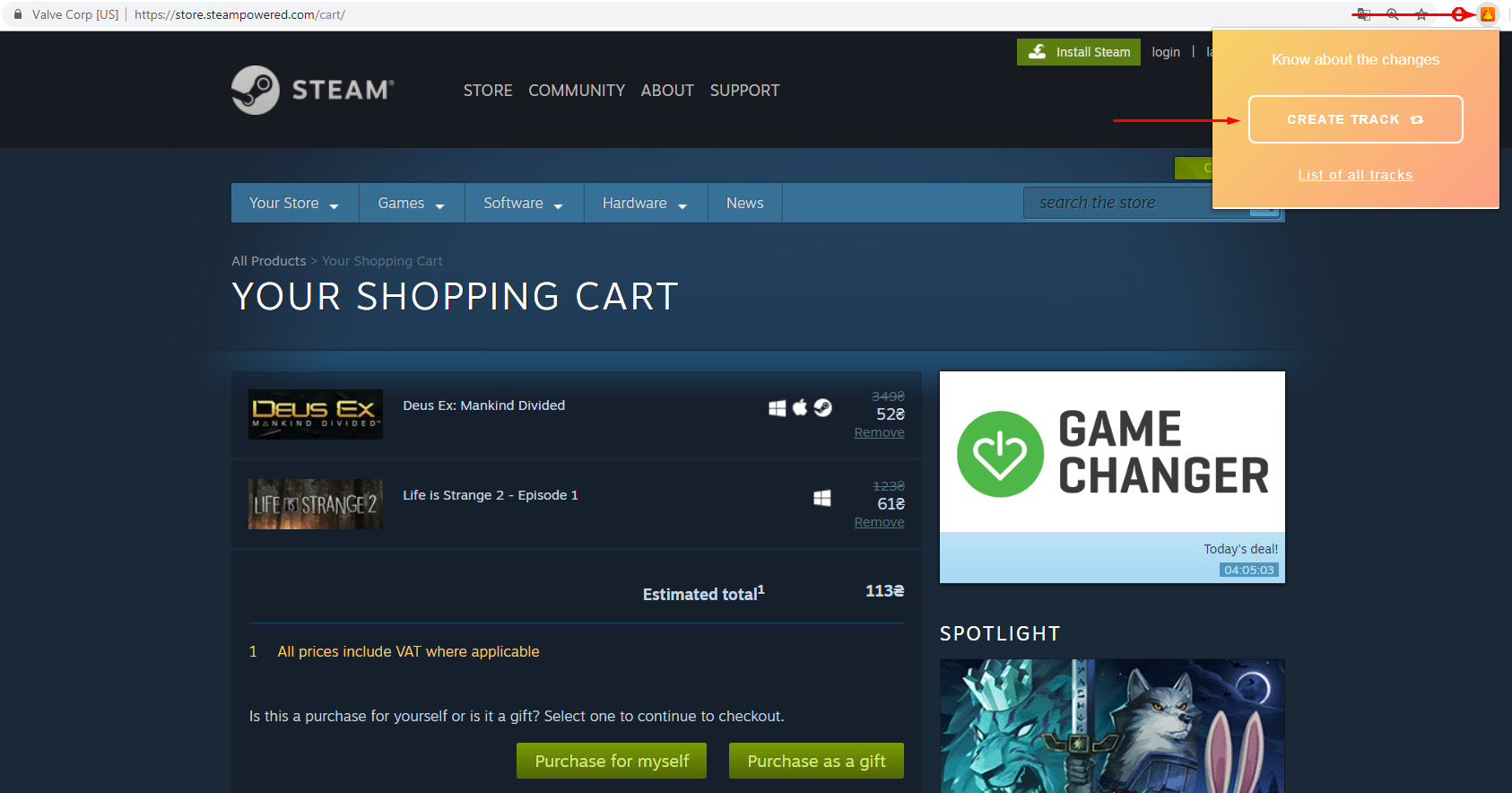 3. Choose on site page common price of good in basket and point it with mouse until green frame will appear. Click the frame and confirm action in appeared window with check mark - so we will track the change of price on necessary good.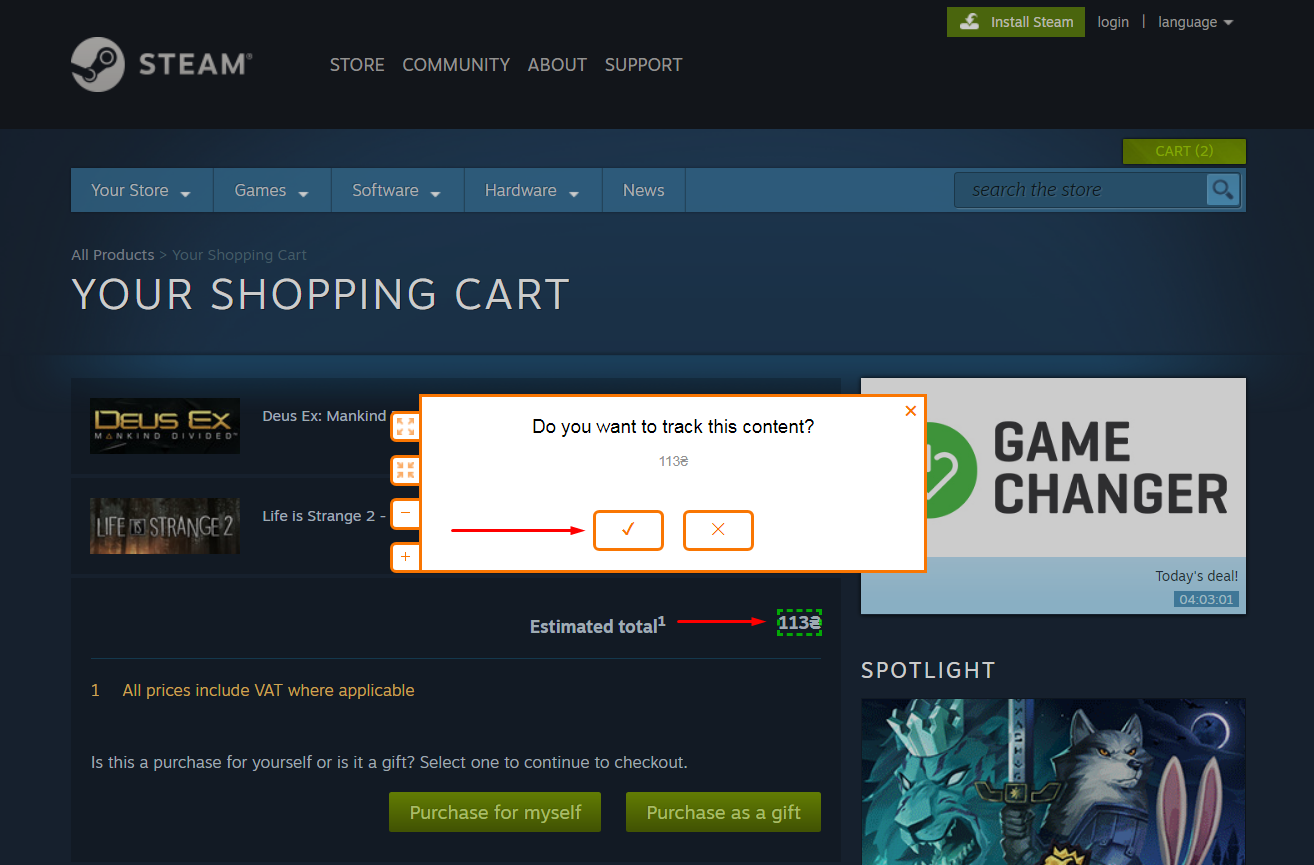 4. So, we created the track. Go to list of tracks to correct settings and see the history of changes.

5. It is view of our track which we named manually. The expansion reacts immediately on price changes and notifies us.

6. In history of track we can see the change of price.
7. We can add special filters and settings to created track: to get notification with comfortable time interval, set the filter on words and expressions. With help of tool groups in right side of panel you can switch on and switch off the notifications, recheck the base information, set the regime of automatic tracking or view the difference in tracking price with tab, delete the unnecessary history.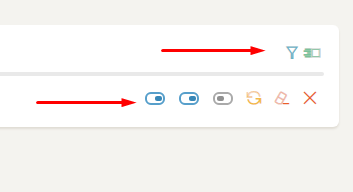 Comfortable expansion easily tracks special offers in time of sales and also on concrete game, and will save our time and money because you will know first about discounts in Steam in 2019!