Delete internal blocks on example of Aliexpress.
Sometimes when block is marked out, the dynamic content is marked out too, that often changes and interferes the track of necessary information, for example, goods with discount on Aliexpress. On screenshot we can see, when block with price is marked out, timer of discount end is fallen. Because of this, tracker will sand appropriate notifications. To escape the notifications about unnecessary information, it is built in the possibility of delete internal blocks in Otsledit.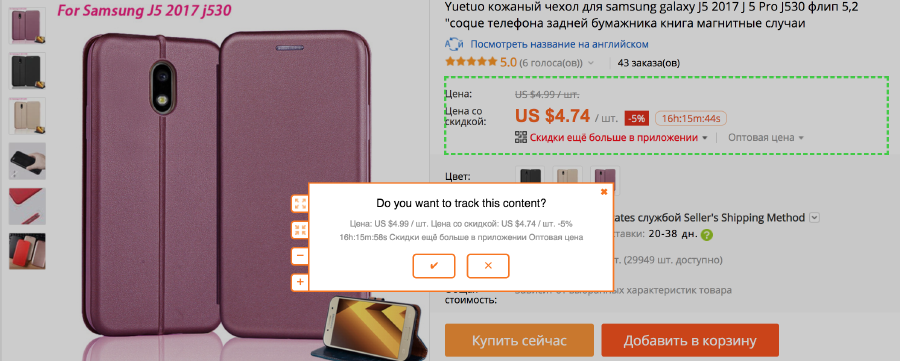 Push the symbol minus (-) in modal window for this. When direct on any internal block, it will be marked out with red hatching.

After pushing, the dialog window without timer will appear. In such manner it can be deleted any number of unnecessary internal blocks.


During tracking Otsledit will subtract deleted blocks and unnecessary notifications will not come. We advise you to create block on Aliexpress in such way, because small blocks are usually replaced by other blocks and track can stop.