Creature of multitrack on Aliexpress.
It is possible to create tracks in Otsledit, which will track several blocks at ones at the same page. This way is more comfortable for tracking not only the price of goods, but, for example, new comments, description and other updated information in one track. For example, let's move to page of good and create track on Pocket Drone from Wingwind Store.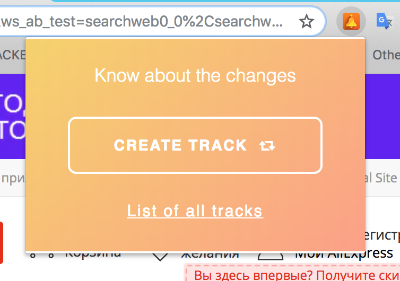 Next choose block with price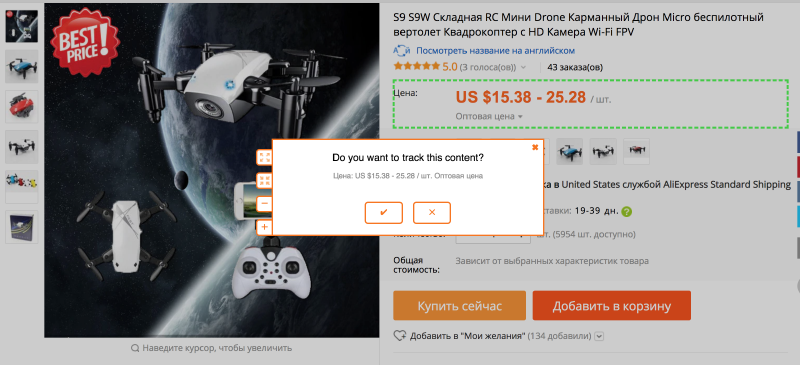 To add one more block for tracking, push "+" and choose second block with comments.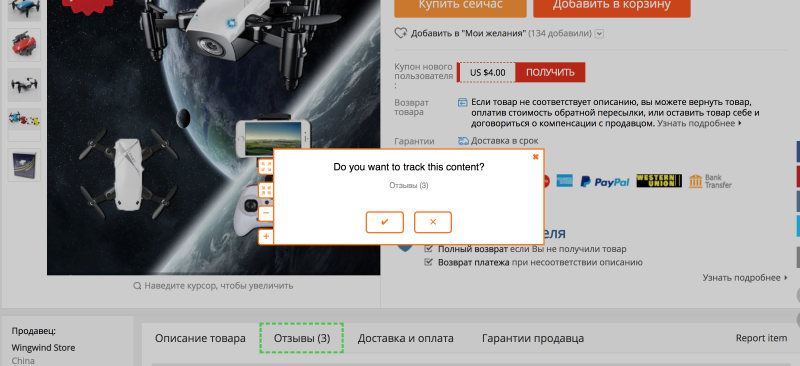 Next save the track and move to watchlist. The track will look like that in the list of tracking.

Each block in track has its own history and settings, link on page, name, time of last checking and other settings.