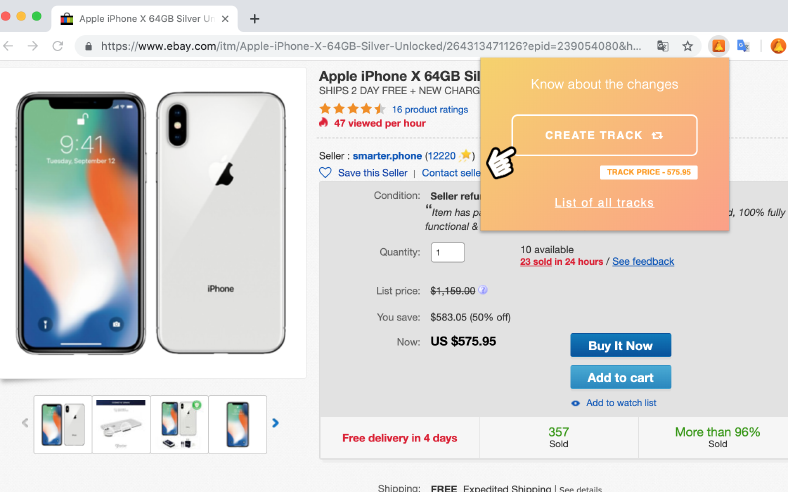 Open a page you need
Open a page that contains the information you want to track. Click on the extension icon and in the window that appears, click the button "TRACKING".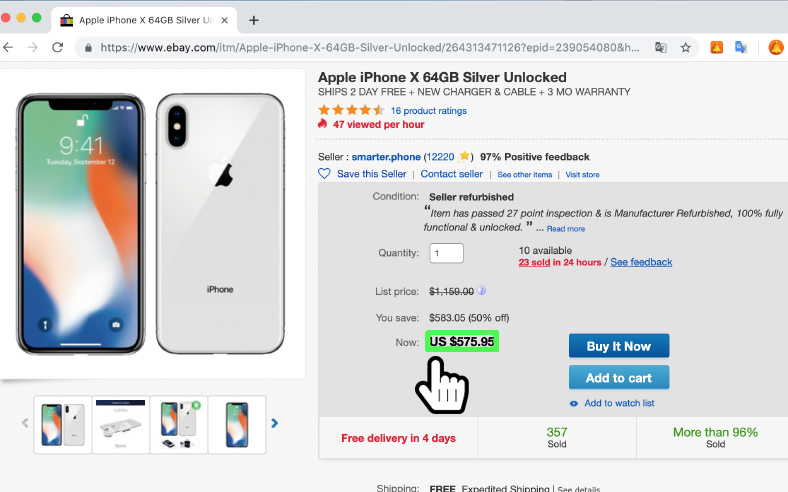 Select the text required for your case
Move your mouse over a text you want to track and click on it.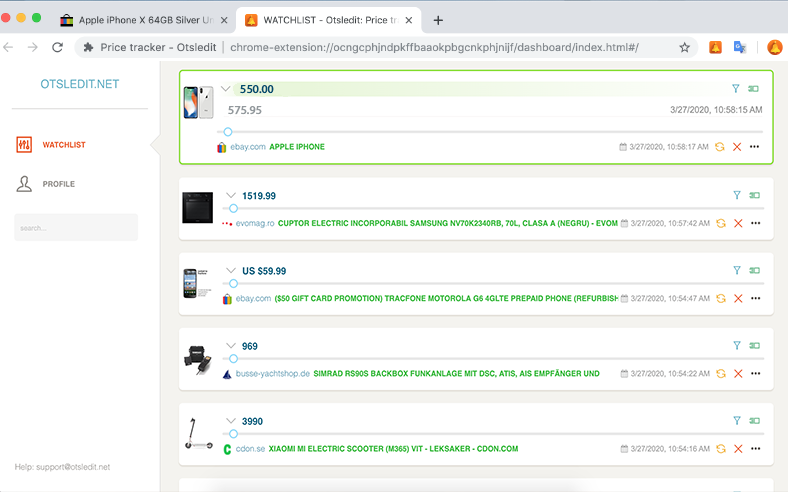 Wait for notification
When OTSLEDIT notices the changes, it immediately notifies you about it. You can also see the history of all the tracks by clicking on the "list of all tracks".